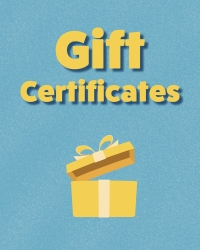 Gift Certificate (Choose Your Own Amount)
×
Thank you for your interest in purchasing a gift certificate to The Improv Centre!
Your gift certificate will be emailed to you by our box office staff within 3 business days.
Gift certificates are redeemable online, over the phone, or in person at our box office, and will never expire. For any questions, please email our box office at boxoffice@theimprovcentre.ca. Thank you for your support!